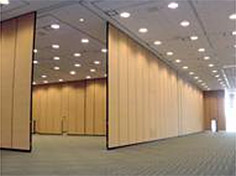 Operable Walls
Operable Walls are available as electric or manual operation with a wide range of panel options.  Our folding partitions are well known thru-out the industry for their ease of operation, durability, guaranteed measurable performance and acoustic qualities.
Advanced Equipment Operable Walls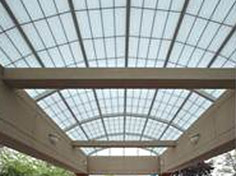 Translucent Panel Skylights and Walls
Guardian 275® Translucent Panels are a cost-effective and lightweight alternative to traditional glass glazing. Their sandwich panel design features an aluminum grid core and reinforced fiberglass face sheets, providing one of the highest strength-to-weight ratios available for daylighting applications. For enhanced thermal performance, Guardian 275® panels are also available in a thermally broken configuration, and they offer a variety of insulation, sheet color and light transmission options.
Major Industries Translucent Skylights and Walls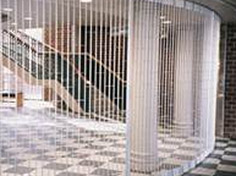 Folding Grilles
Folding security grilles provide an array of attractive solutions for a wide spectrum of retail, commercial and industrial applications.
Overhead Door Folding Grilles
Dynamic Closures Folding Grilles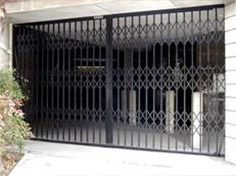 Folding Gates
Folding Gates, also known as scissor, accordion, expanding, or collapsible gates – are available in the rugged double-channel construction which provides security for an infinite range of openings in industrial, commercial, residential and governmental applications.  Optimum Security and performance is insured in every instance.
Criterion Folding Gates
Acorn Iron Works Folding Gates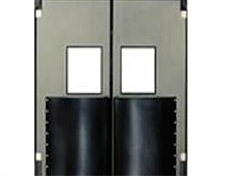 Traffic / Impact Doors
Traffic Doors, also referred to as swing doors, double-acting doors, industrial doors, solid core doors and bump doors are tailored to suit many different markets, including supermarket, retail, restaurant, industrial, pharmaceutical, food processing, institutional and postal applications.
Chase Doors Traffic / Impact Doors
Eliason Traffic Doors / Impact Doors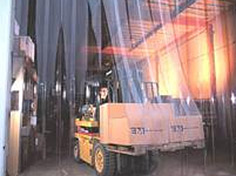 Strip Doors
Strip doors and industrial barriers fabricated from vinyl strip and sheet material can help save energy, improve worker comfort and safety, while protecting valuable products and equipment in virtually any industry. Vinyl strip doors and barriers are found on loading docks, interior plant passageways, freezers and personnel doors.
Fabricated Extrusion Strip Doors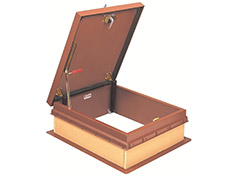 Roof Accessories
We offer a full line of Roof Accessories including; Roof Hatches, Smoke Vents, Safety Posts and Safety Railing Systems.
Contact us
now to learn more about roof hatch sizes.
Bilco Roof Accessories
Milcor Roof Accessories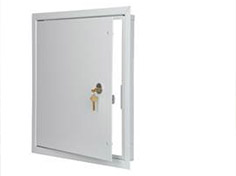 Access Panels / Doors
We offer a full line of Access panels and Doors to fit a wide variety of applications.
Milcor Access Panels and Doors
Bilco Accesss Panels and Doors
Acudor Access Panels and Doors